1. Participate on both desktop and mobile devices. Sessions are accessible on any of your devices. You can view sessions on your desktop and use the mobile app simultaneously to view event notifications, locate other participants, post to the discussion wall, and network with your peers.
2. Create your schedule. If you have already pre-booked your sessions under your account, you will be able to view them in the schedule. If you wish to add or remove sessions, you can make adjustments in the app. Tap Schedule and select sessions. To see your schedule, tap Selected.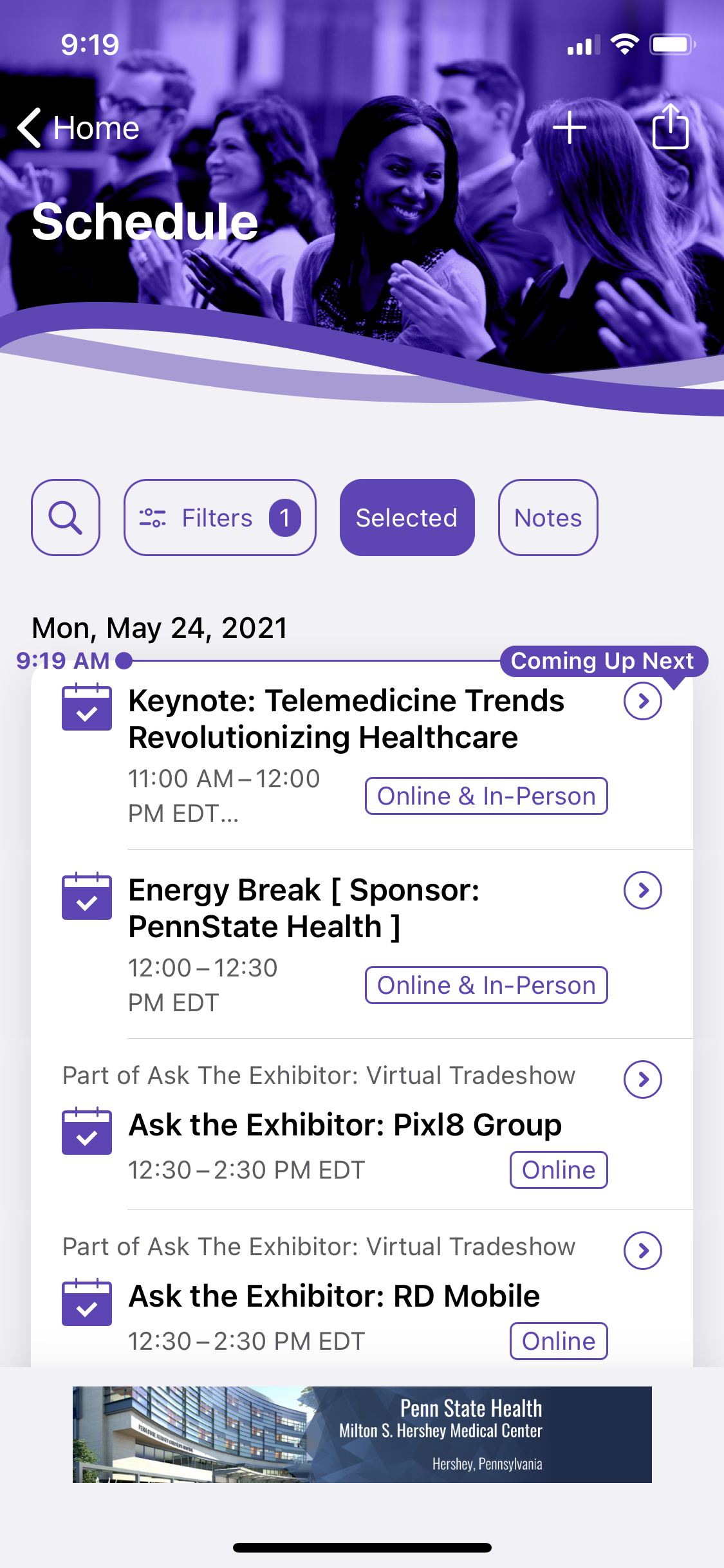 3. See who's attending. Favorite your connections to keep in touch -- this will carry through to year-round functions and future events. Tap Directory, select the contact you want to favorite and tap the star icon.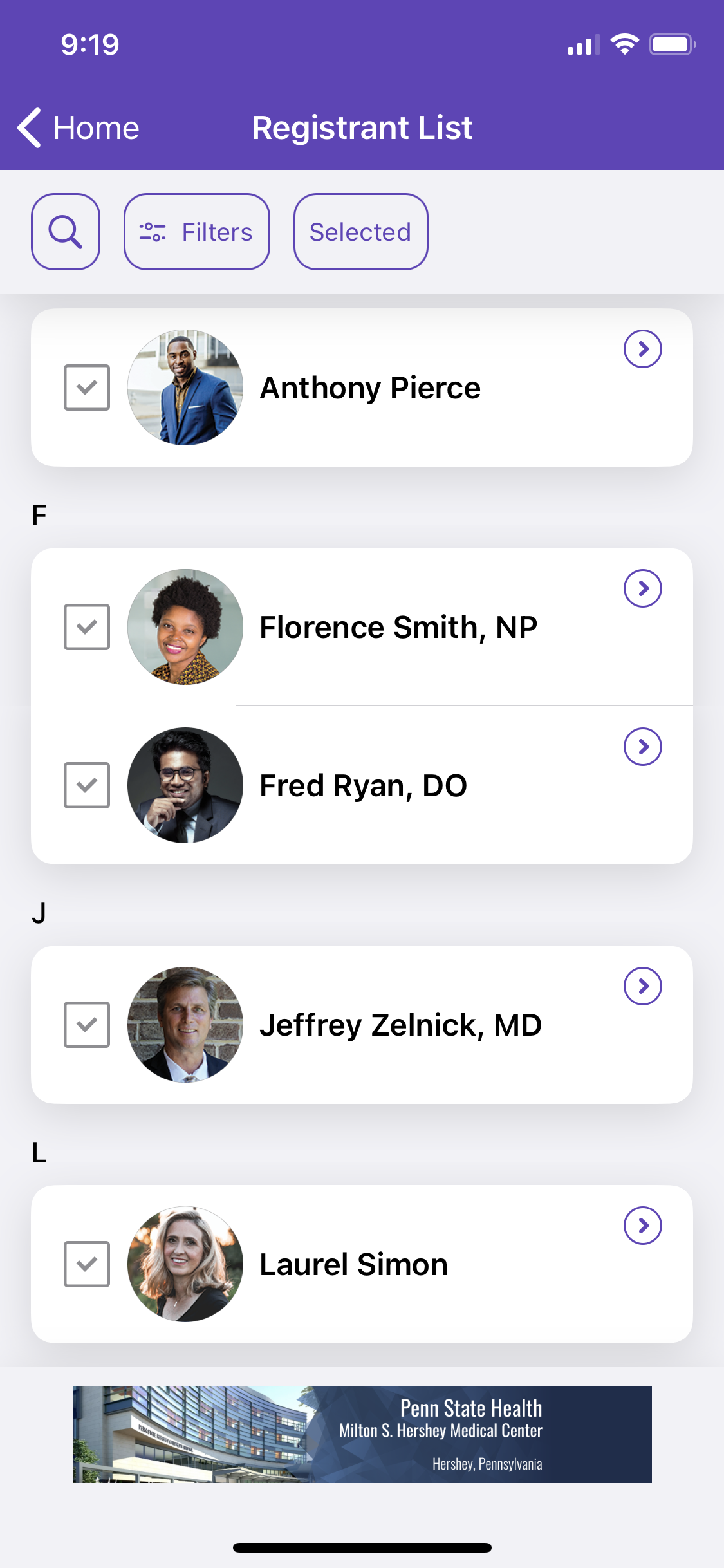 4. Direct message other attendees. You can message attendees directly from the app. Tap Directory, select the person you want to message and tap Send Message. You may only message attendees that have created their accounts and enabled others to contact them in this way.
Your conference experience is as engaged as you make it. If you have any questions about the app or program information- please contact nysrps.org.